5 Tips For Moving To Chicago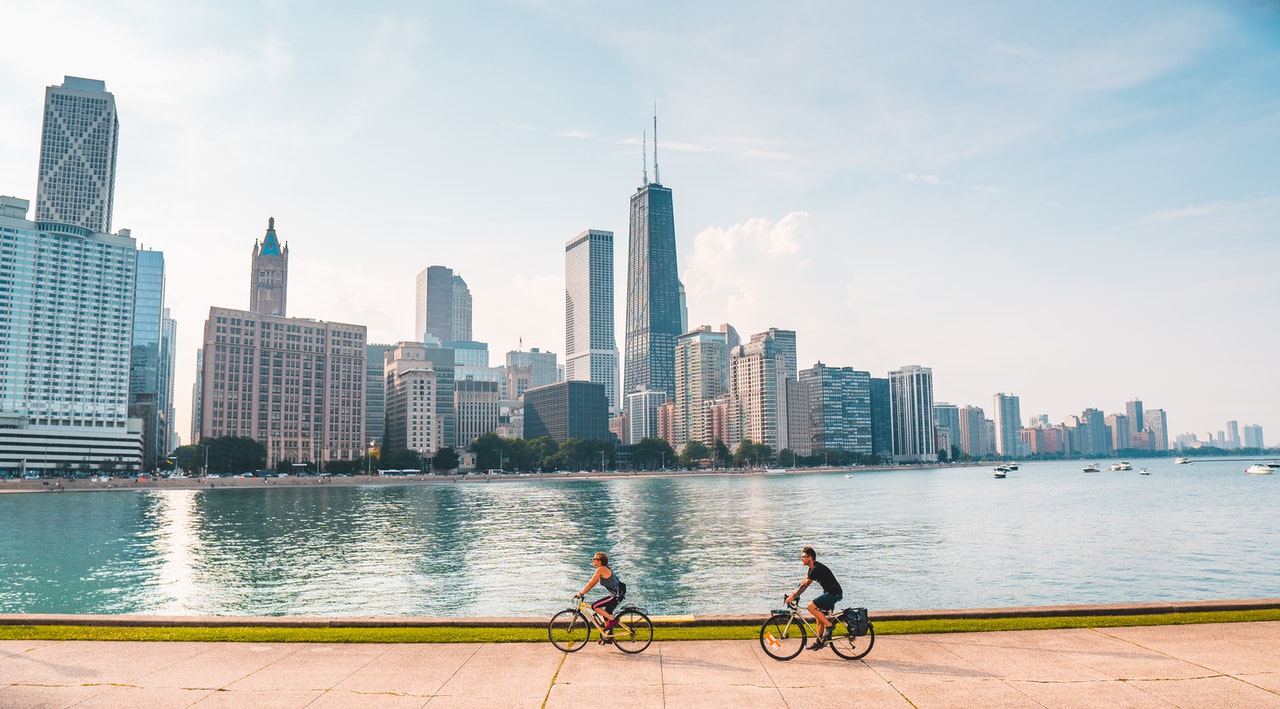 For fellow Midwesterners, living in Chicago, IL, won't feel that much different in terms of its negative temperatures, strong windchill, and long winter seasons. But when you take into account its local restaurants, sporting arenas, musical venues, breweries, architectural design, and history, Chicago offers more action and excitement than any U.S. city.
As the third largest city in America, Chicago is home to over 500 natural parks and operates the United States' second-largest transportation system, with transit lines that take you conveniently from one side of the city to the other. Chicago also offers a unique array of diverse small businesses mixed with major shopping centers to help cultivate a thriving local business district and economy.
And it's impossible to talk about the City of Chicago without mentioning its inspirational music scene. Each year, Chicago plays host to Lollapalooza, its annual four-day festival in Grant Park that has seen artists that range from Pearl Jam and Rage Against the Machine to Lady Gaga and The Black Keys.
Moving to Chicago?
Let AAA Movers be your guide and help you plan your relocation with these 5 essential tips for moving to Chicago:
1.) Find an Apartment/Home Near Your Office
Chicago is a hustling city, with an impressive public transportation system to get you where you want (and need) to be. That said, Chicago is also a heavily populated area, which means you'll need to plan wisely for longer commutes.
If the reason you're moving to Chicago is to begin a new career, it may benefit you to find housing closer to your office or a nearby transportation system to ensure you get to work each morning without expected delays that are all too common in a major metropolitan city.
2.) Research Your New Neighborhood
If you happen to find an apartment or townhome near your future employer, be sure to research your surrounding area before committing to a lease. Chicago is packed with so many exciting neighborhoods and communities. And each one offers a unique local vibe to suit your lifestyle.
Lincoln Park, for example, is known for its historic charm and array of small businesses. Whereas Logan Square is considered a more artful and trendy area for young professionals.
3.) Budget for City Living
Though there are many thriving industries in the Windy City posting "for hire" ads, the cost of living in Chicago is a bit steep. According to nerdwallet.com, the average salary in Chicago is over $47K. So, be sure to review your pricing options and budget accordingly to ensure a smooth transition during your move to Chicago.
4.) Reserve a Loading Dock
Once you find the perfect place to call home, check with your leasing office to see if they offer "loading dock reservations." Though they may show you where the loading areas are during your tour of the building, our best Chicago moving advice is to ask if you can reserve a space on your moving day.
Don't forget, it's likely other people will be moving in (or out) of the same building that day. To avoid delays and frustrations, it's best to check.
5.) Hire a Trusted Chicago Mover
Now that you've found a home and scheduled your move-in day, it's time to reach out to a team of local Chicago moving experts to ensure everything stays on schedule and on budget. At AAA Movers, we strive to make moving to Chicago simple, easy, and affordable. We know all the best routes, parking areas, and side streets to park our trucks and safely transport your belongings to their new home. We also offer a free online quoting tool, so you can plan and budget for your move to Chicago like a pro.
Need Help Moving to Chicago?
Trust AAA Movers to handle all the details. We also provide convenient storage solutions, moving boxes and supplies, and junk removal services to make your next move as carefree and affordable as possible!
 Contact us today to learn more or request a free moving quote to get started with your upcoming move to Chicago.